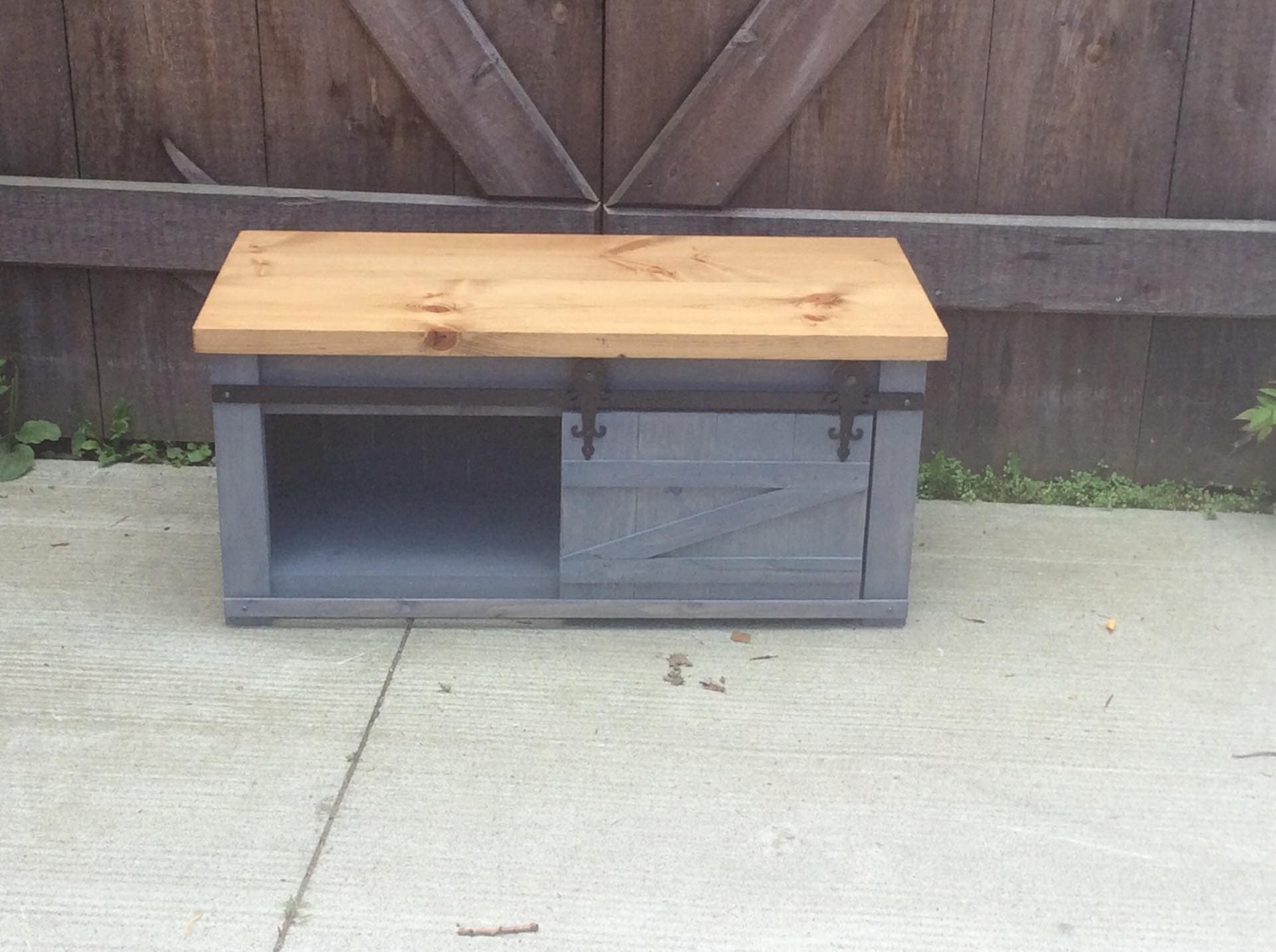 Sliding Door Bench

Crafted from pine. Shown in "Antique Gray & Sand". Made in Ontario
40"l x 18.5"d x 18"h
$499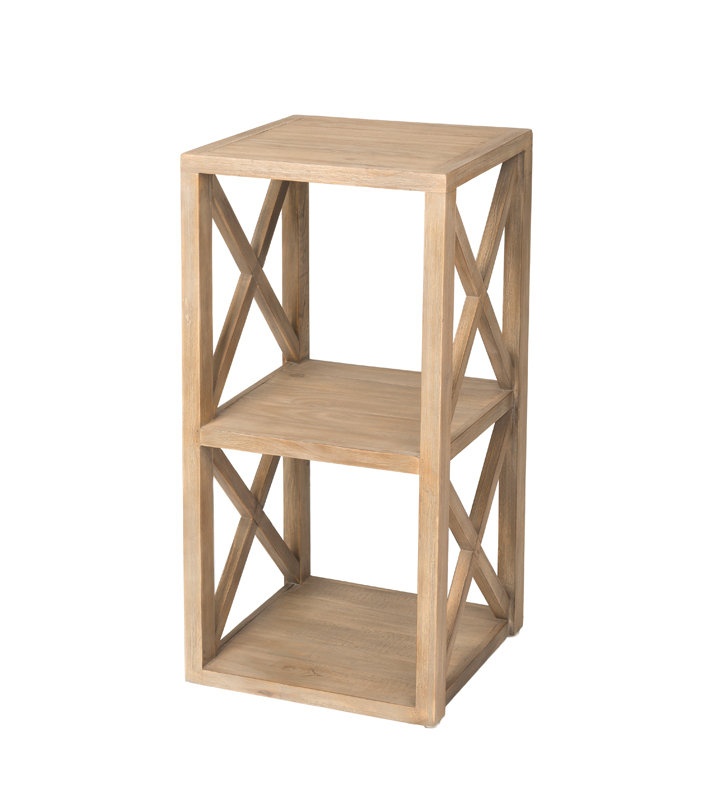 Tofino Tall Table
Crafted from reclaimed pine wood. This item is produced using reclaimed FSC certified materials, and recognized globally as environmentally friendly. Made in Vietnam.
18"w x 18"d x 36"h
$269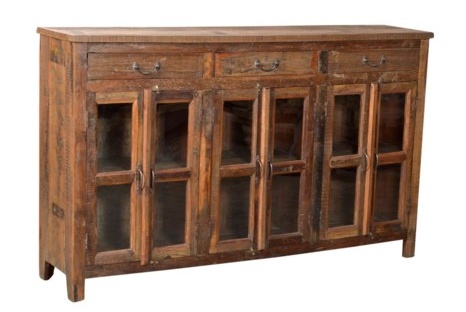 Wooden Sideboard
Wooden Sideboard 3 Drawers 3 Doors. Crafted from recycled wood.
72" x 17" x 45".

$1800
Rustic Sofa Table
This rustic collection is crafted from Brazilian Pine with a raised grain finish and detailed with hand-tooled iron accents. Made in Mexico. Shown in the "Sand" finish
50"w x 32"h x 15"d
$459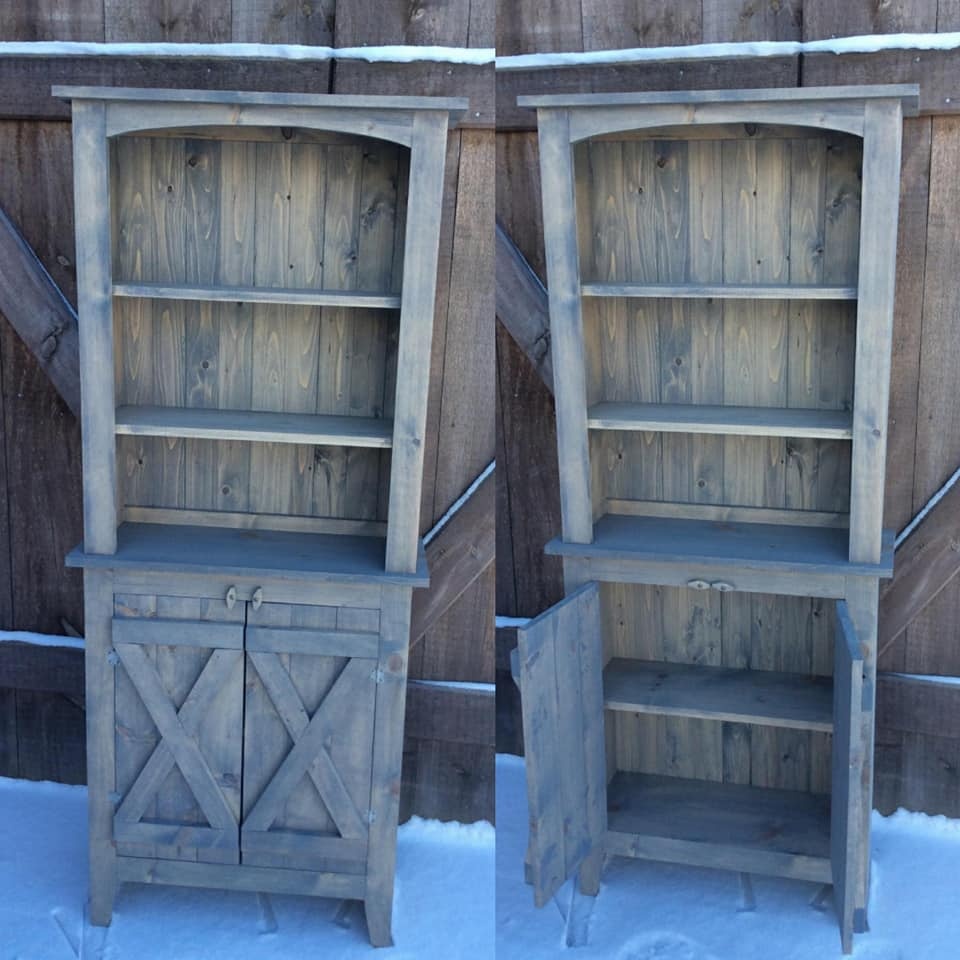 Barn Door Hutch
This collection is crafted from Canadian Pine and made in Ontario, Canada. Shown in the "Driftwood" finish.
30"w x 12"d x 72"h
$599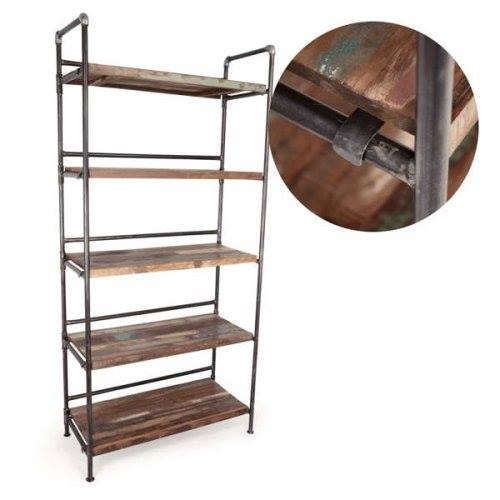 Industrial Shelf
Crafted overseas from reclaimed wood and industrial style metal. Each unit is unique in the variety of colour markings applied to each shelf component.
37"w x 17"d x 81"h
$998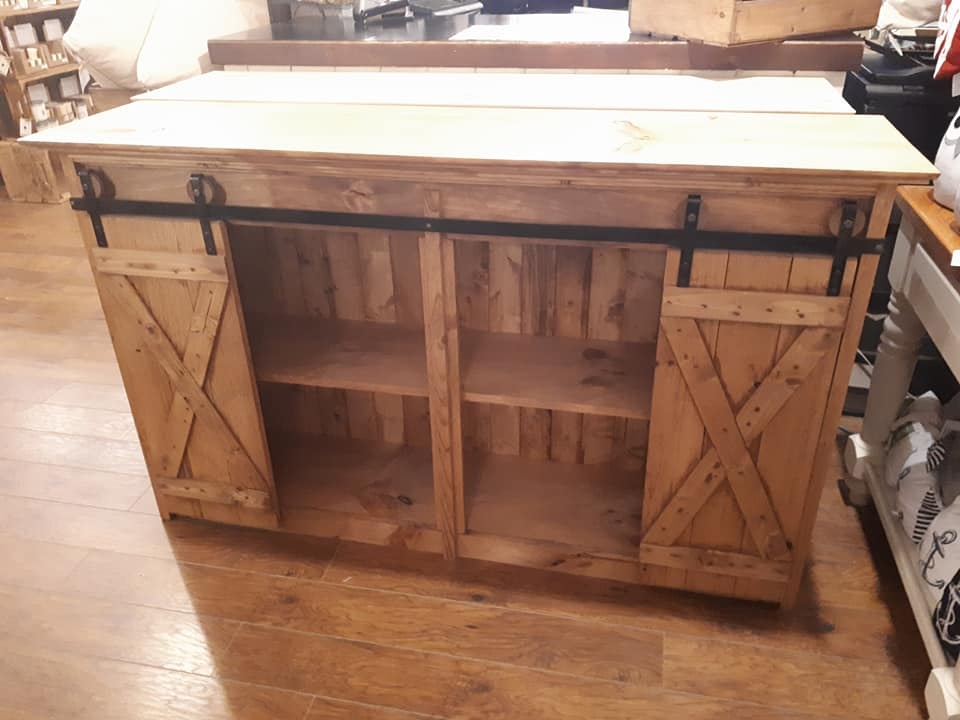 Sliding Door Buffet
This collection is crafted from Canadian Pine and accented with rustic metal hardware. Made in Ontario, Canada. Shown in the "Sand" finish.
14"d x 36" h x 60" w $799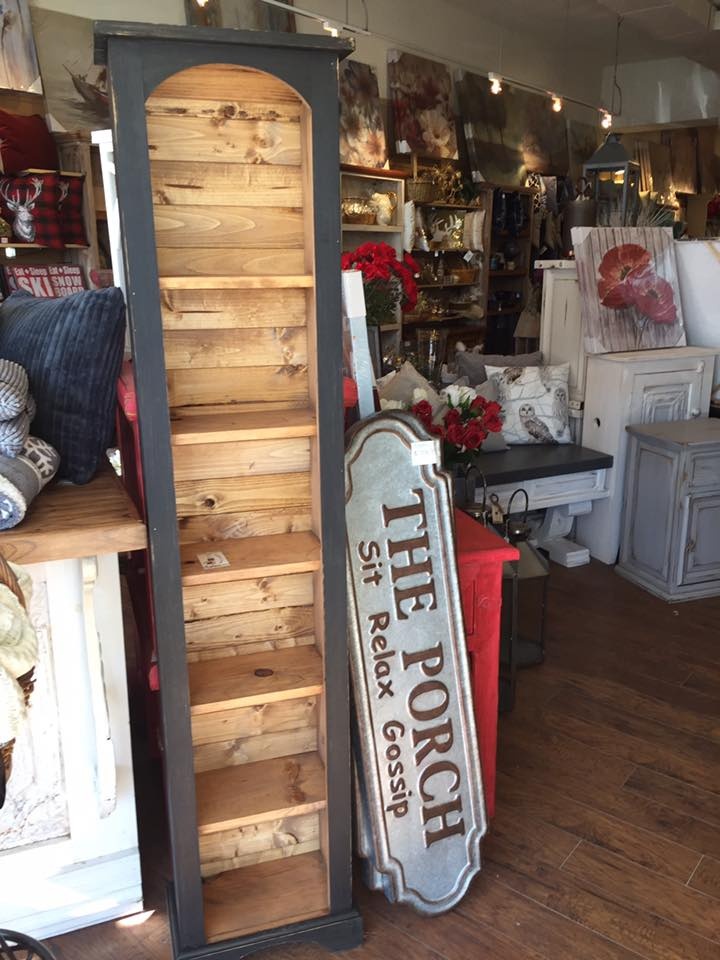 Canadian Shelf
This collection is hand crafted in Ontario using pine. Designed with clean lines it will coordinate effortlessly with your existing decor. Shown in "Antique Black"
16"w x 72"h x 9"d
$299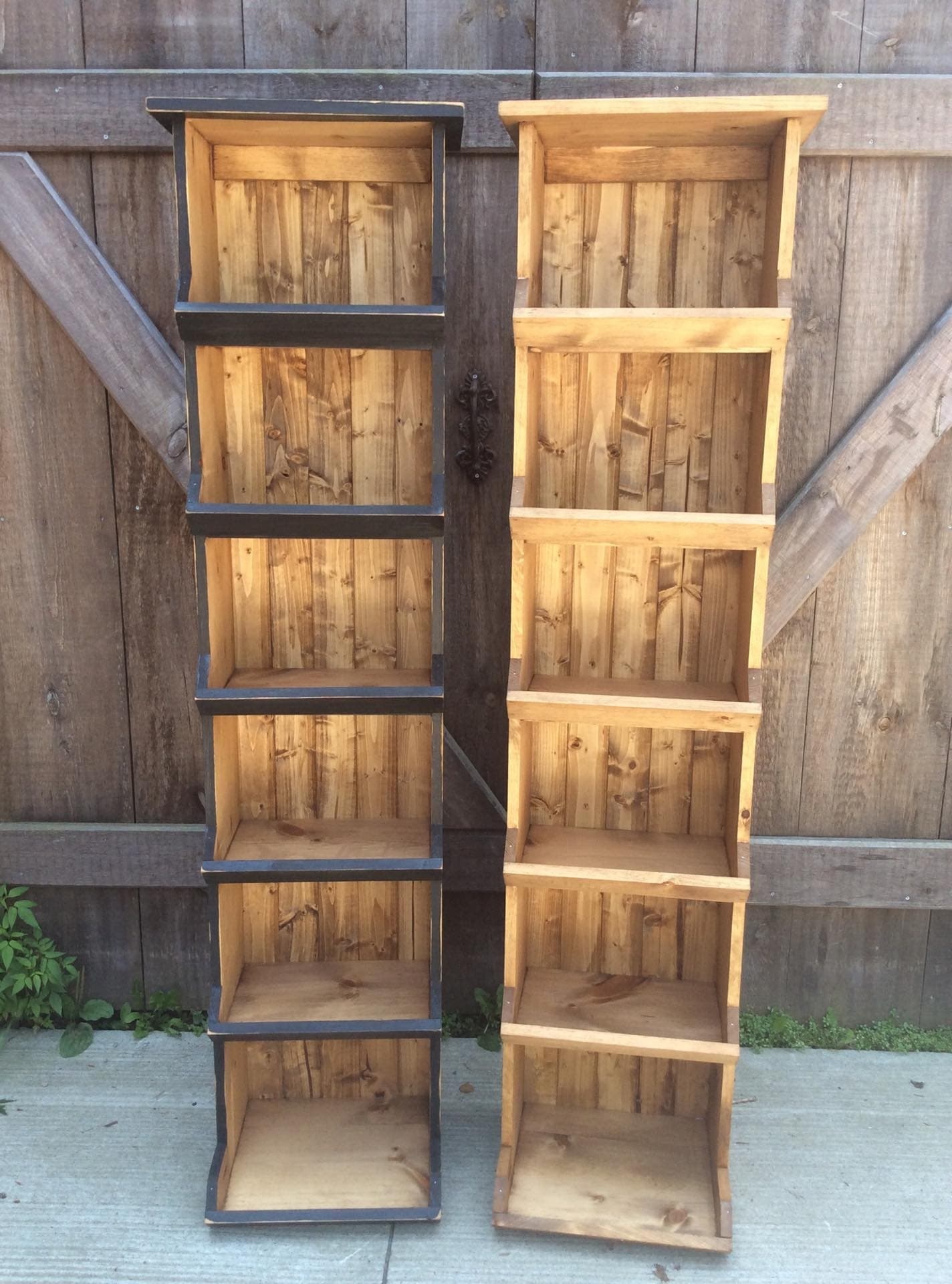 Chicken Coop Shelf
Crafted from Pine and available in a variety of finished. Made in Ontario
$399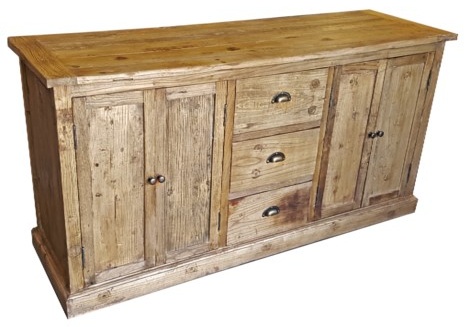 Beach House Sideboard
Crafted from reclaimed Elm wood.
64" x 20" x 32"
Drawer size: 14" L x 8" H
Door size: 18" L x 26" H
$1600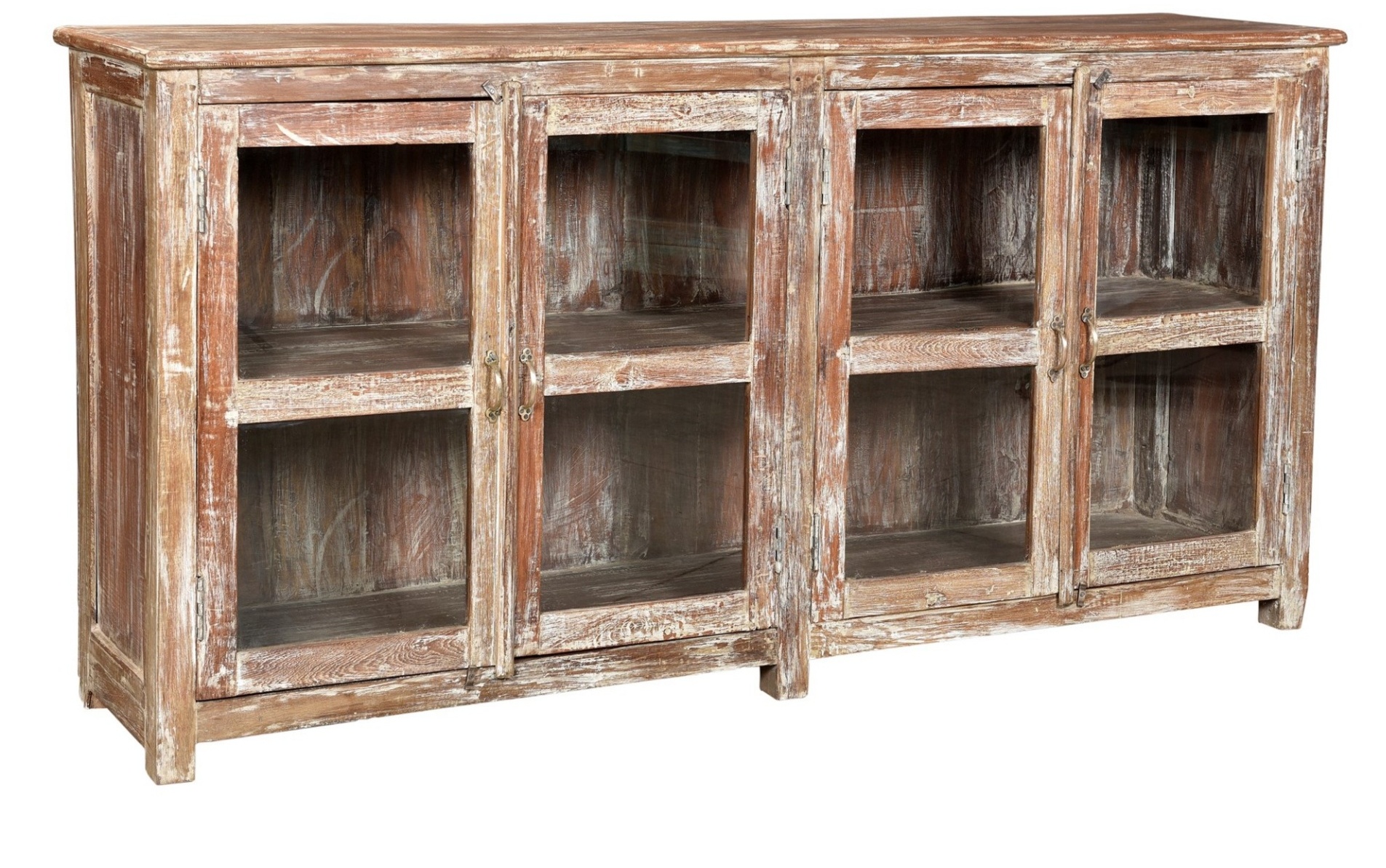 Vintage Teak Buffet
74"w x 15"d x 36"h
$1200
Camlen Collection
Items below may be special ordered at any time. Items not already in house at the supplier may take up to 8 weeks for delivery to Houghton Creek.
Our Camlen Collection is hand crafted in Quebec. This collection is m
ade using kiln-dried (8%) solid Canadian White Pine. The wood is 3/4" to 1" thick depending on the piece. The
5/8" tongue-in-groove
backing is made with Spruce or Red Pine. Drawer faces are made with a mortised joint and the drawer bottoms have a "floating" panel mortised into the four sides of the drawer box.
The painted finishes are applied by hand to mimic genuine antiques therefore no two pieces are identical. The pieces are protected by two coats of polyurethane varnish and one coat of furniture wax to guard against water marks and to allow easy cleaning with a damp cloth.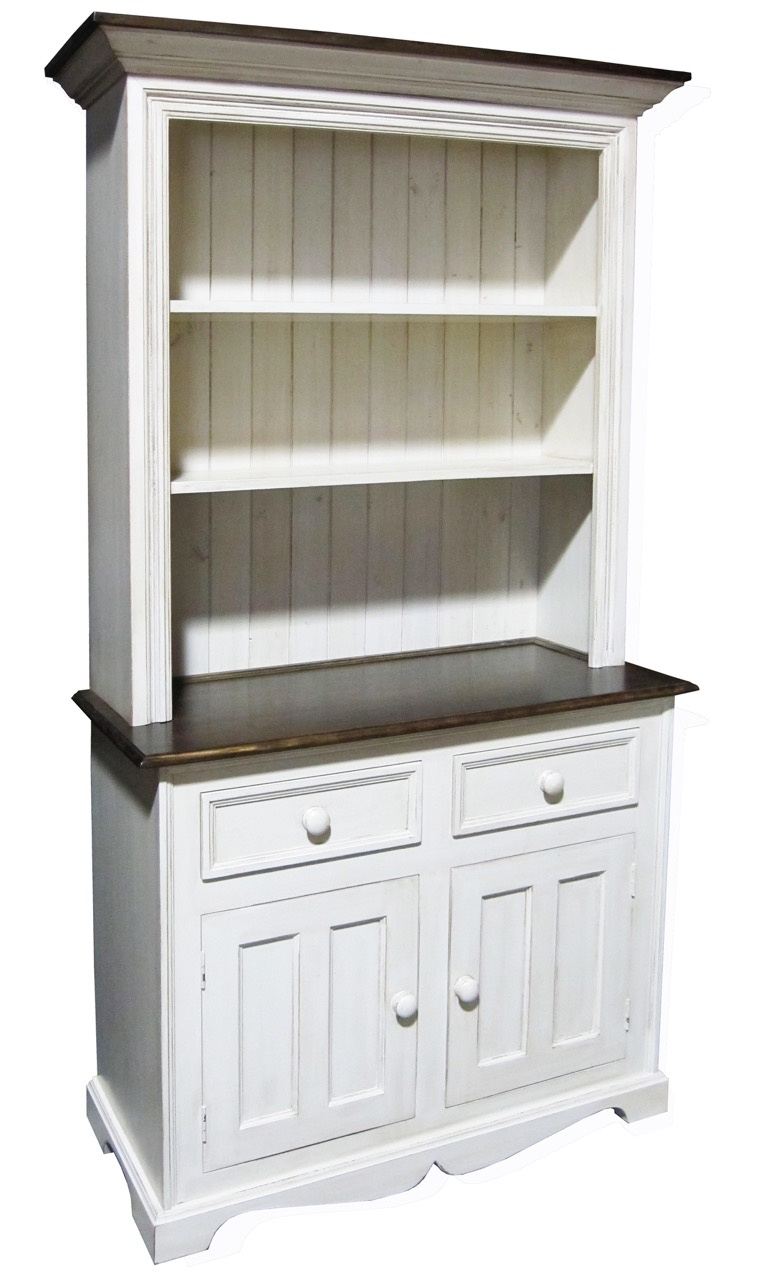 Open Stepback (2 Doors)
Made in Quebec, Canada
48"w x 20"d x 84"h
$2500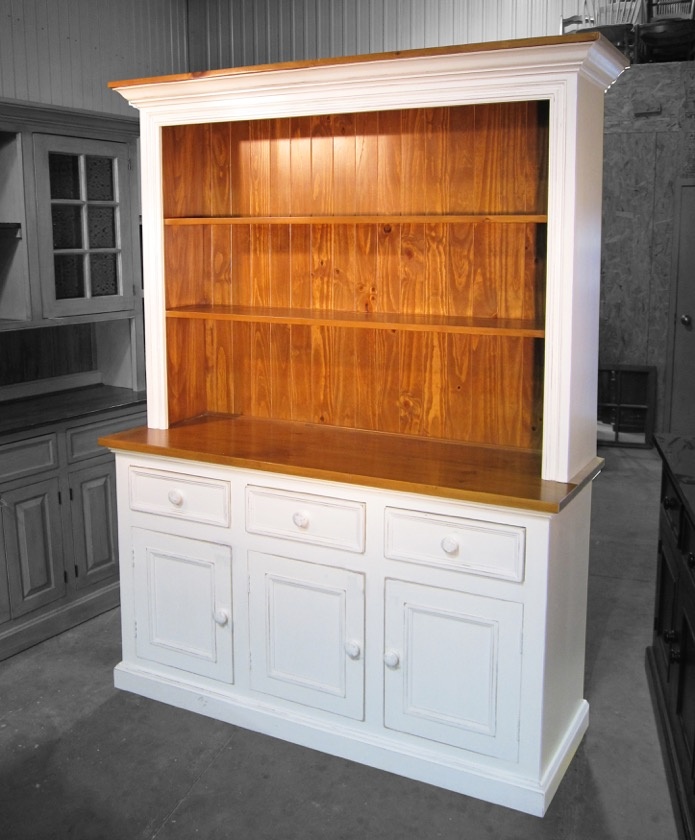 Open Stepback (3 Doors)
Made in Quebec, Canada
66"w x 20"d x 84"h
$2900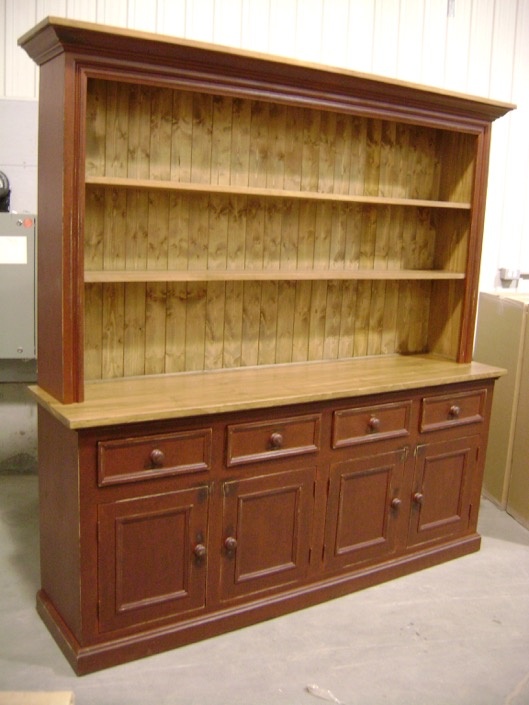 Open Stepback (4 Doors)
Made in Quebec, Canada
85"w x 20"d x 84"h
$3300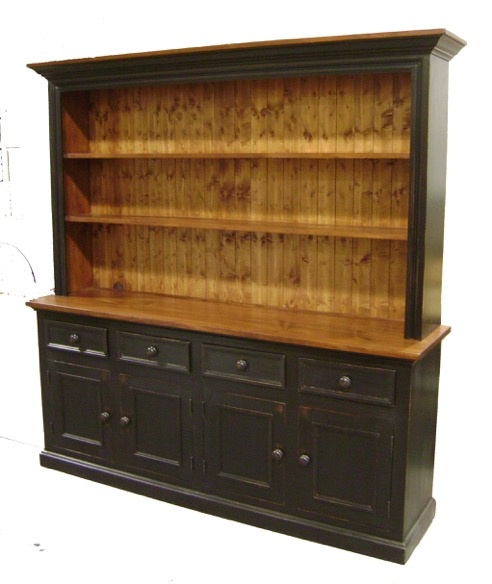 Open Stepback (4 Doors)
Made in Quebec, Canada
85"w x 20"d x 84"h
$3300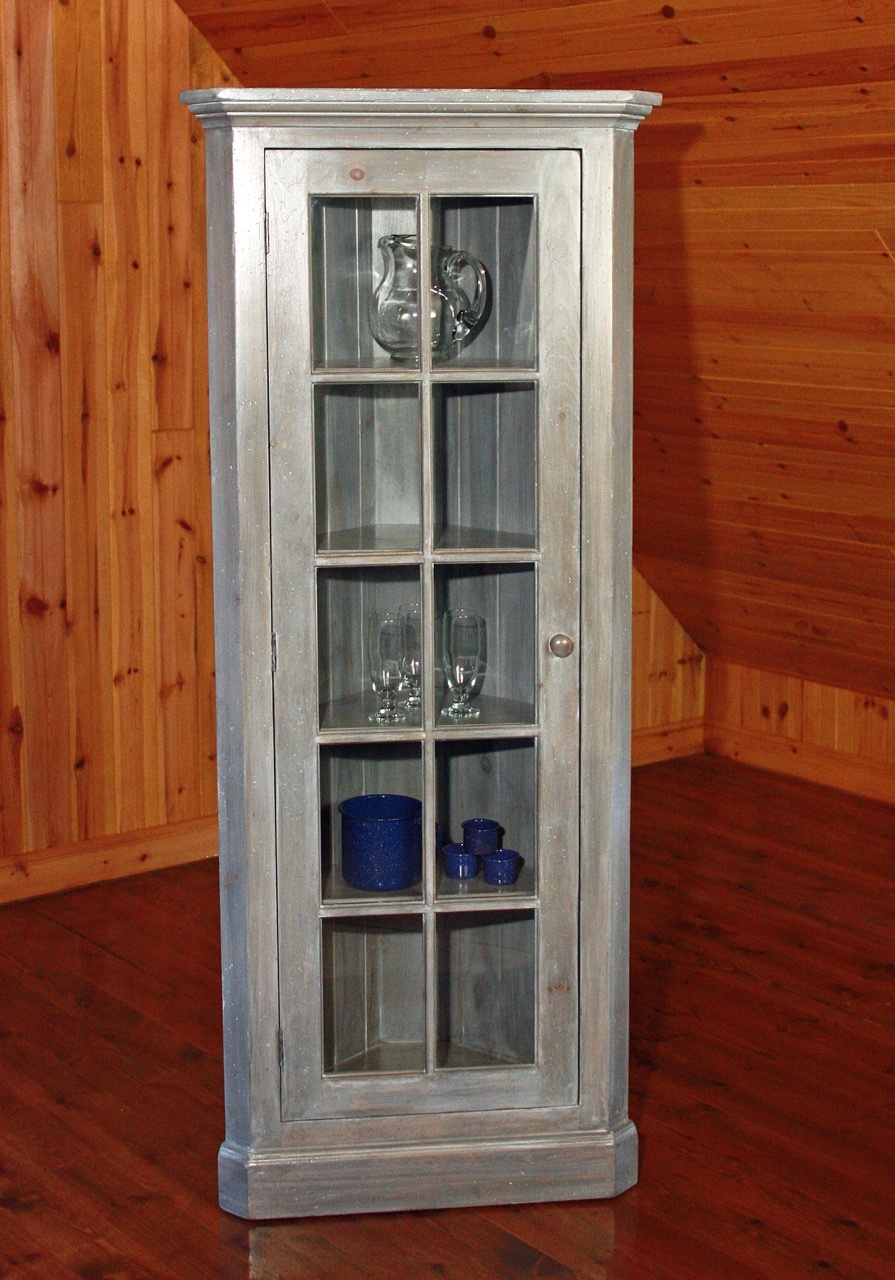 Glass Door Corner Cabinet
Made in Quebec, Canada
22" Corner Depth x 76"h
$1600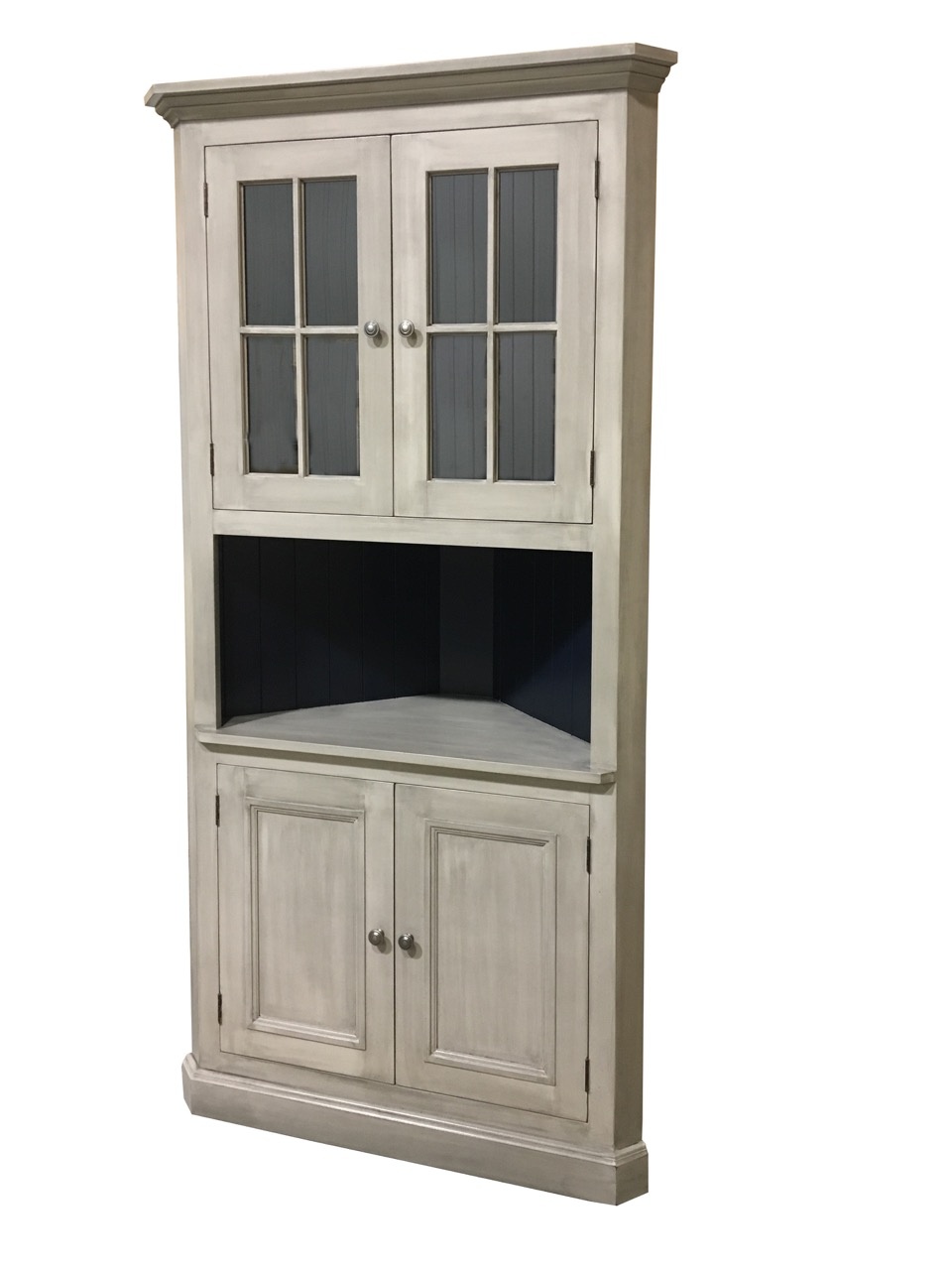 Pie Shelf Corner Cupboard
Made in Quebec, Canada
30" Corner Depth x 84"h (16" open shelf)
$2500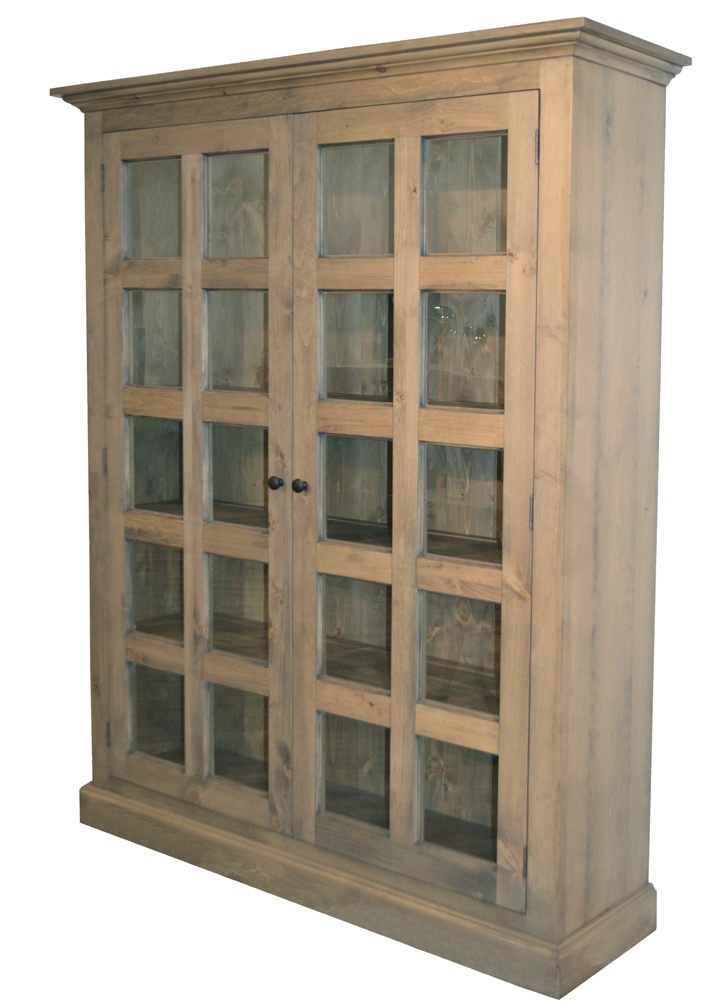 Victoria China Cabinet
Made in Quebec, Canada
60"w x 18"d x 74"h (interior space 55"w x 15"d)
one shelf behind each horizontal divider on glass door
$2800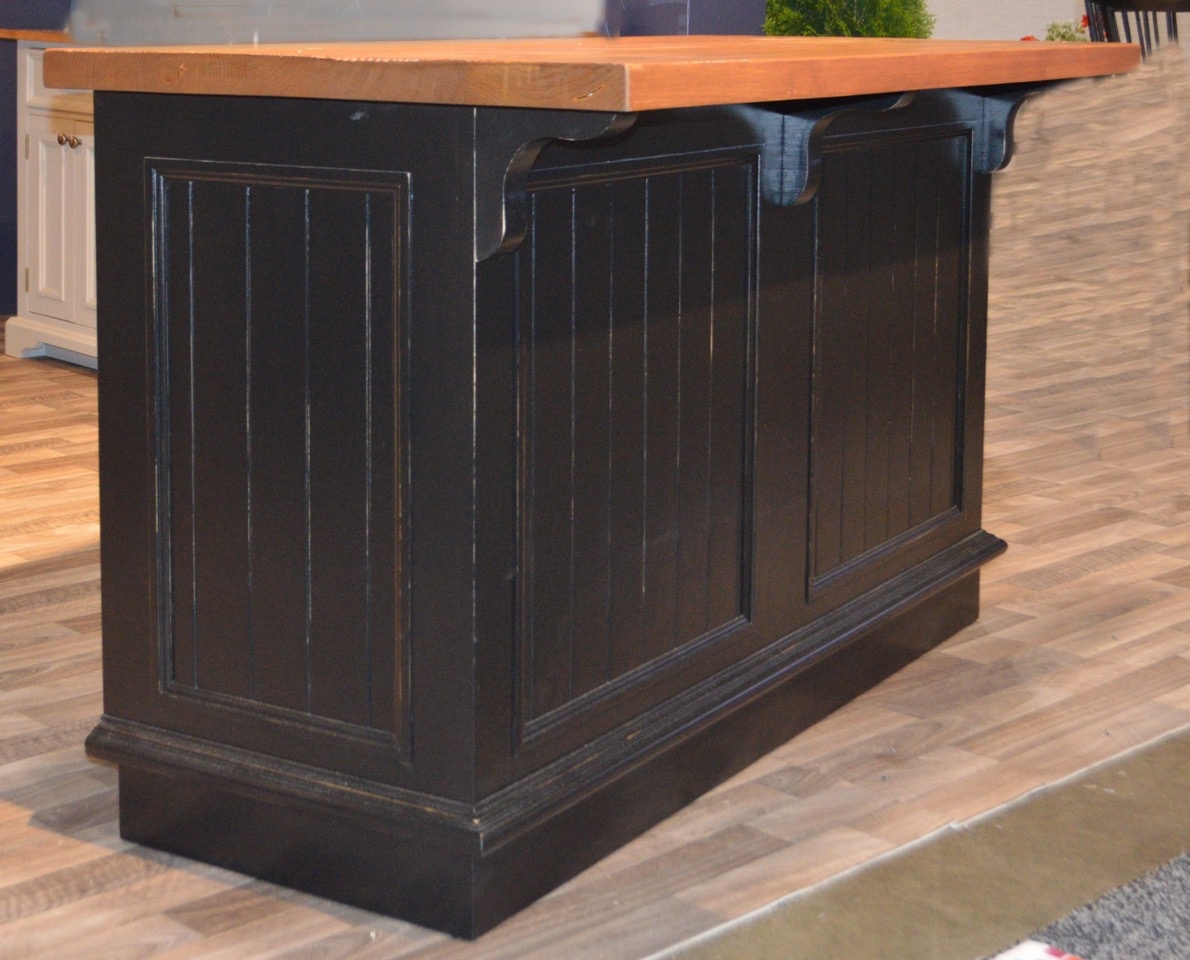 Kitchen Island (2 drawers/Shelves)
Made in Quebec, Canada
60"w x 29"d x 36"h
Body 20" deep with 9" overhang
$1998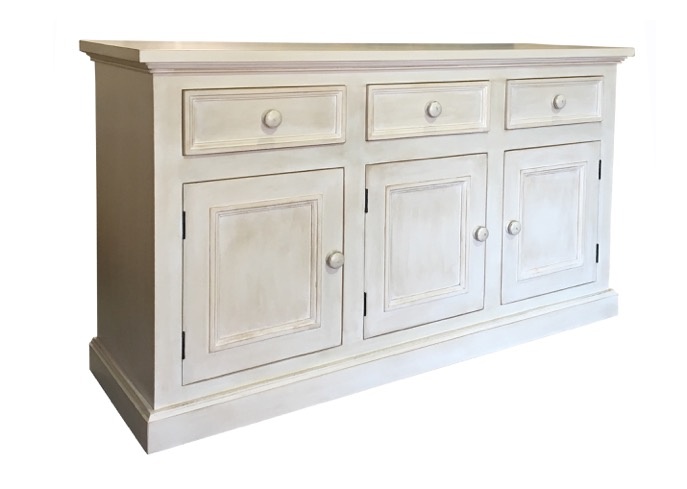 Country Buffet (3 Doors)
Made in Quebec, Canada
63"w x 20"d x 36"h
$1998
Long Country Buffet (4 Doors)
Made in Quebec, Canada
82"w x 20"d x 36"h
$2400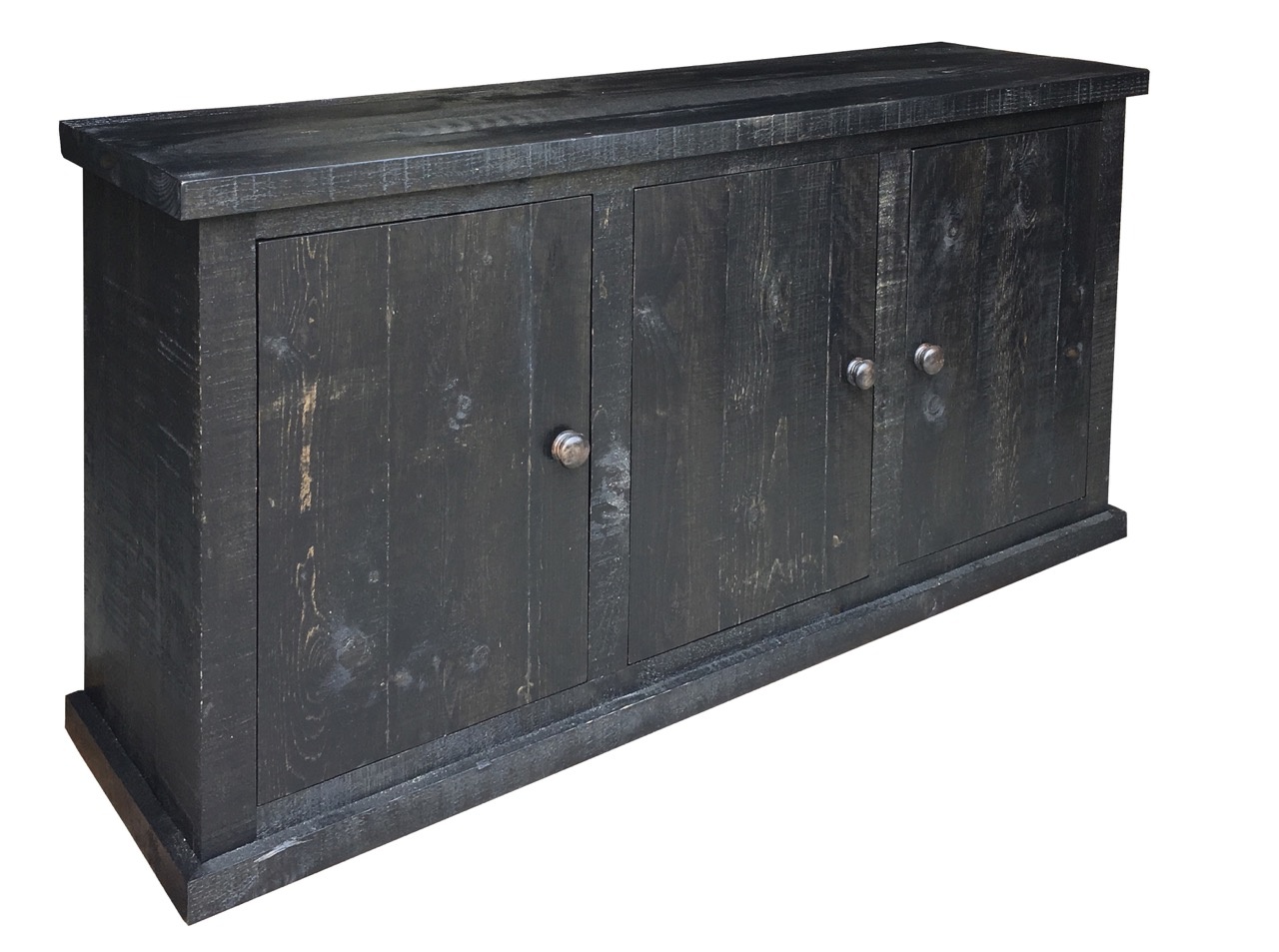 Durham Sideboard (3 doors)
Made in Quebec, Canada
65"w x 18"d x 32"h
$1600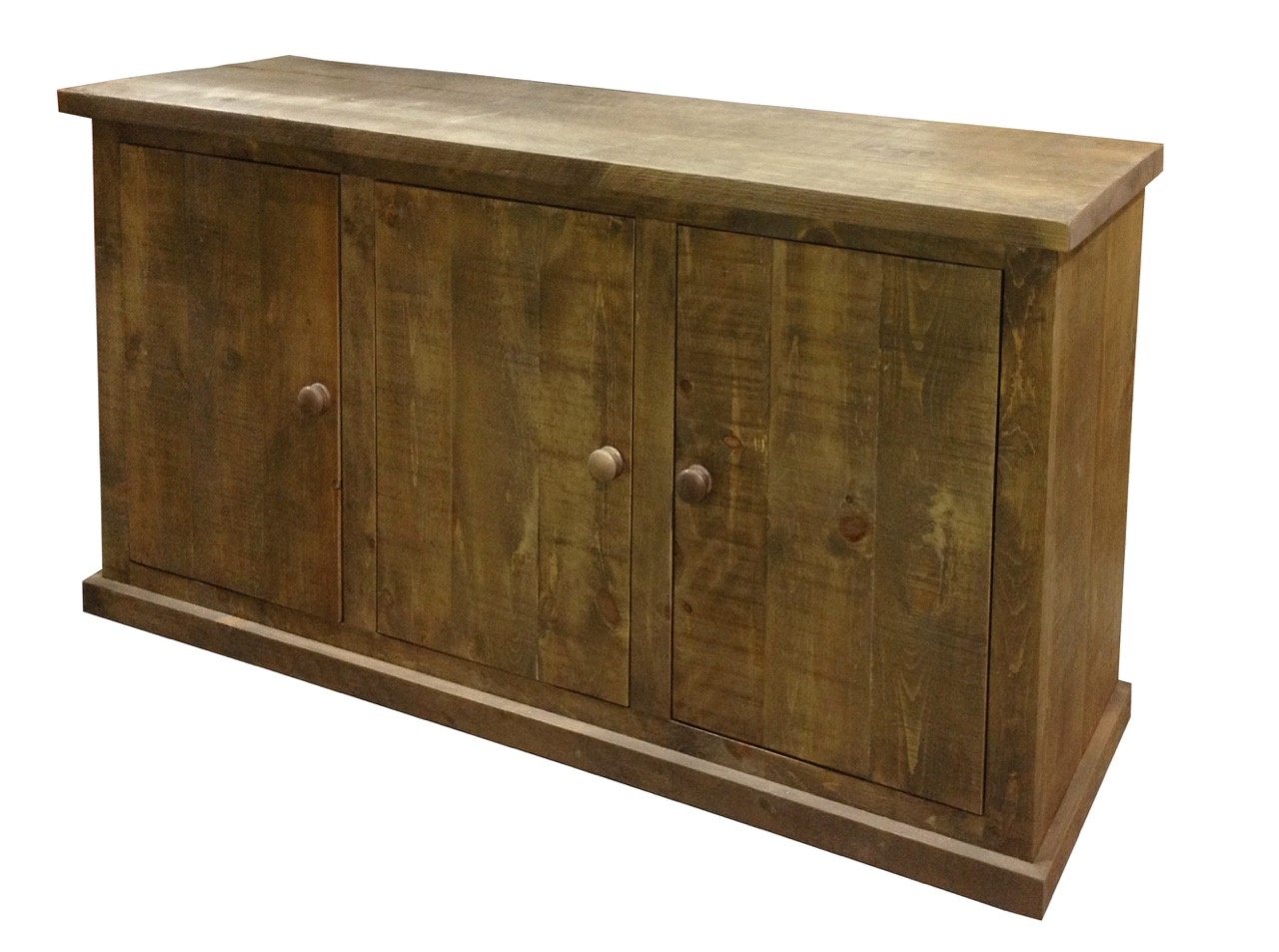 Durham Sideboard (3 doors)
Made in Quebec, Canada
65"w x 18"d x 32"h
$1600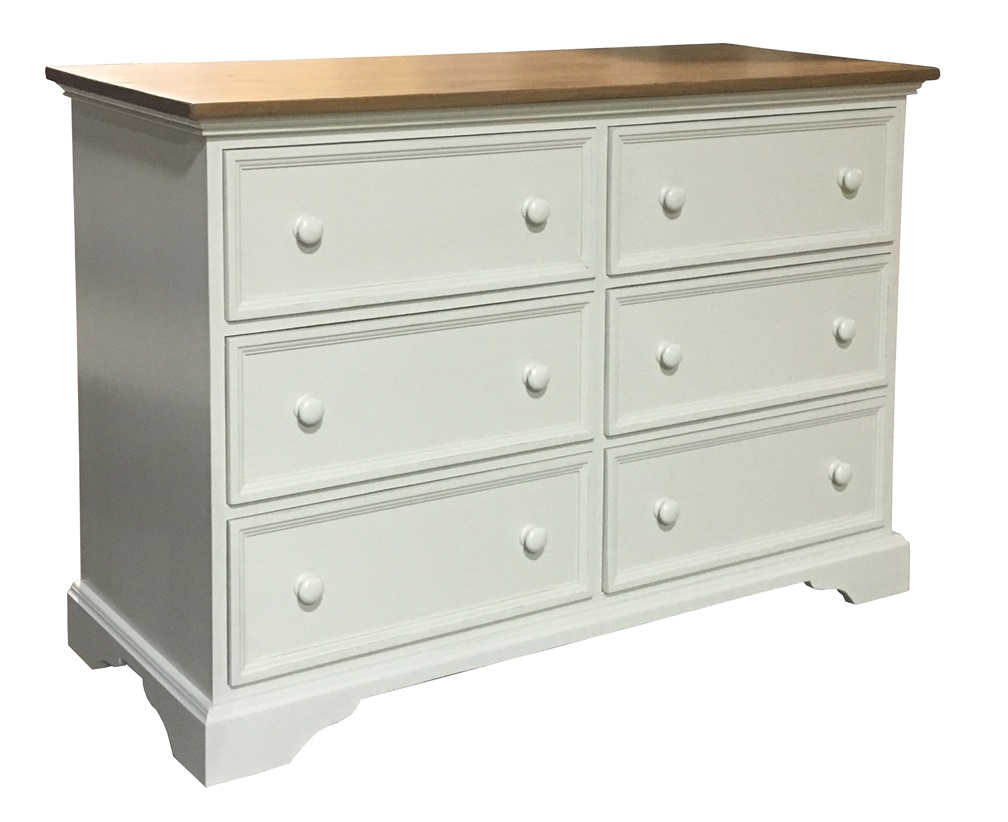 Chest of Drawers
Made in Quebec, Canada
53"w x 20"d x 36"h
(drawer opening 24"w x 9")
$1700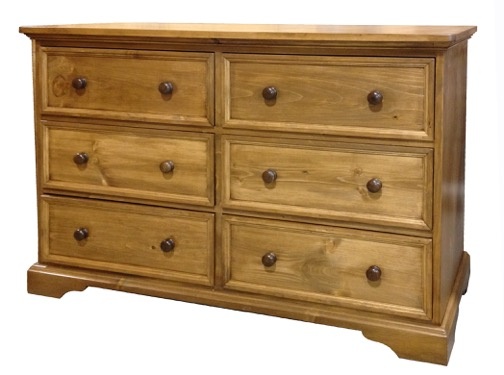 Chest of Drawers
Made in Quebec, Canada
53"w x 20"d x 36"h
(drawer opening 24"w x 9")
$1700
Tall Boy
Made in Quebec, Canada
37"w x 20"d x 50"h
(drawer opening 32"w x 8"h)
$1600